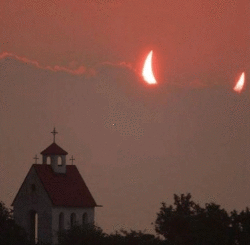 Some people avoid Gmail because they don't want Google having access to their private lives. The problem is, whether you use Gmail or not, they already have access to most of them.
Of course: Drones are being deployed for crowd control.
In a country where everyone likes to think of themselves as middle class, "rich" is a moving target. Just ask Hillary Clinton, who may suffer from Status-Income Disequilibrium.
Isolation is unhealthy. But unhealthy relationships are also unhealthy. So what to do?
Teenage test scores do a pretty good job of predicting future income in the aggregate. There's a lot of noise, however.
Josh Barro makes the straightforward case that no, unbundling cable would probably not save you money.
Charles Orlando goes undercover to find out why women cheat.
Kenneth Arnold made flying saucers famous.
Razib Khan decoded his newborn son's DNA.
Every Russian novel ever written.
Chili's is installing tablets in its restaurants. Not only can that help them spread the waitstaff out further, but people tend to order more.
Millenials are discovering that Washington DC may be too expensive, long-term. Fortunately, the city is responding to housing concerns by preserving row-houses at the expense of denser condos.
Millenials may not be so different in their housing preferences than previously supposed. A greater percentage of them live in the suburbs in 2010 than in 2000.
In Texas, Millenials are preferring Houston and San Antonio over Dallas and Austin.
About the Author
If you are interested in subscribing to new post notifications,
please enter your email address on this page.