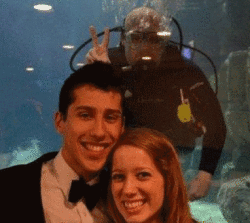 Daniel Drezner thought his experience in Ukraine was outdated because it's been twenty years. Turns out, he's wrong.
Separatists in Ukraine have taken to waving the Confederate Flag (sort of). They've also tried to re-start a WWII tank.
Silicon Valley has more employees from Texas than India.
If McDonald's in Alaska can afford to pay their workers more than they are paid in Texas, why can't they pay that much in Texas? Adam Ozimek response. A Walmart in North Dakota is paying $17/hr. Ahhh, the bargaining power of labor shortages.
646,000 new manufacturing jobs added from 2/10 to 5/14!
Republicans talk about wanting to reduce government, but British Conservatives are working hard it.
The hard life of liberal gun lovers.
According to Pew (Warning: as reported by Townhall), the notion that the political dynamics of the US have primarily been a case of the right moving rightward and the left standing still (or dragging to the right) is inaccurate.
Japan has awesome high speed trains. Here's why.
Rail in the US is very expensive.
About the Author
If you are interested in subscribing to new post notifications,
please enter your email address on this page.