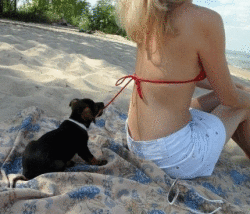 German prison inmates want to unionize.
Food establishments continue to dip their toe in automation.
We Americans work less than we think we do.
It's the least educated and least skilled where unemployment tends to be highest. Yet theirs is also the sector where the job market is improving the fastest.
Patrick Ruffini looks at the data wars between Democrats and Republicans, and how the latter is trying to catch up.
Physicians used to be a Republican constituency, but not so much these days. I wrote about the shift in 2011. The Obama Administration has done a lot to reach out to primary care docs, which is where a lot of the shift is occurring.
A frequent suggestion for lowering health care costs is to cut physician salaries. Kevin Pho explains that other things might need to change to facilitate that. Benjamin Brown has more.
While we're looking at such things, what's up with administration costs?
Transparency in health care pricing, though, may be worth a look.
In France, President Hollande is trying a bit of statecraft…
About the Author
If you are interested in subscribing to new post notifications,
please enter your email address on this page.