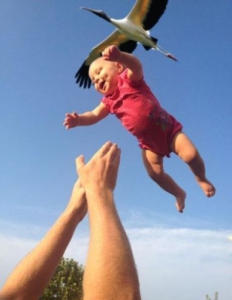 Owls are good husbands and dads.
Most Americans live within 25 miles of their mothers. It warms your heart, if you ignore the inevitable economic inefficiency of misallocated labor.
Jon Fortenbury looks at sexual late-starters.
Over Easter, atheists had a convention in Salt Lake City. Which may sound odd on both accounts, but who else is going to have a convention on Easter? And Mormons and Atheists may have some things in common.
UPS may be able to teach us a something or two about our automated future.
An article in Academic Medicine makes the case that hospitals refusing to hire smokers is contrary to the principles of medicine.
First they went after the smokers, then they went after the fatties.
What is missing from news coverage of the GMO debate in Vermont? Science is missing.
NASA is trying to entrance youngsters with space and science.
As some predict a post-employment future, others see labor shortages.
Ever want to know what they call the planets in other languages? Here you go.
Article title of the year (of 2011): Uranus takes a pounding more frequently than thought.
Social worker Helen Redmond writes about the link between mental illness to smoking. She implores us to give them access to ecigarettes, but the really interesting thing is the history of the tobacco industry actively courting the mentally ill.
About the Author
If you are interested in subscribing to new post notifications,
please enter your email address on this page.