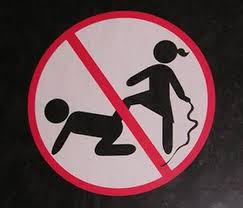 It's apparently not uncommon in China to send your kids to ruralia to live with the grandparents.
The Guardian argues that fans may be exerting too much influence over their favorite shows. It's my fervent belief that comic books have been hurt immensely by focusing on fans.
A senate candidate wants to move the US capitol to Nebraska! I approve, although disagree with the rationale. Mostly.
According to Jim Russell, part of the Rust Belt's perception problem is due to shoddy journalism.
A neurologist makes the claim that ADHD doesn't exit.
Idaho is deprivatizing a prison.
The ranks of law enforcement are changing with rising levels of education to tackle an increasingly complex job.
In a strange battle in World War II, Americans, French, and Germans fought side-by-side.
Here's a bunch of pictures of an abandoned theme park in Germany.
ESP has been debunked.
The Science Museum in London is featuring an exhibit on the history of psychology.
Here is the psychology of Winter Blues and Retail Therapy.
The Washington Post has 40 maps that explain the world. And 40 more…
About the Author
If you are interested in subscribing to new post notifications,
please enter your email address on this page.