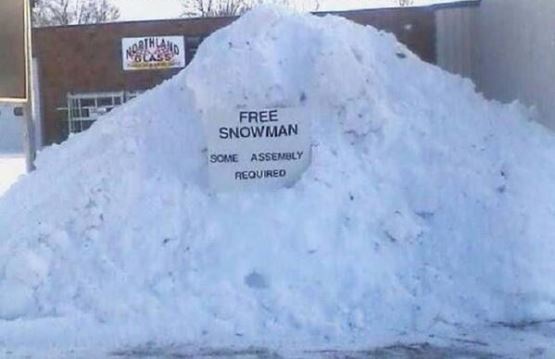 Children have an innate fear of plants.
The Star Trek economy.
A movable city! I'm not sure of the practical utility, but pretty awesome all the same.
Romania is building a new kind of nuclear reactor while Austria is worried about regulation and restrictions with its wind power industry.
Dallas Cowboys owner uses a flipphone. Money is getting tight in the Himmelreich-Truman household and I've been considering going back to a regular phone and using the smartphone on WiFi.
Ezra Klein explains the importance of full employment.
As per usual, reading this list of things that workers at chain restaurants refuse to eat makes me hungry. Great point about the Big Mac, though. This, on the other hand, makes me never want to eat the food discussed.
Smart street lights may save energy. Imagine, of course, what robocars will do.
The anti-communist propaganda posters of the 20th century were pretty awesome.
I can totally buy the notion that Seattle is becoming the next tech capital. It already has lots of jobs and its economy is rocking. The fact that we can attribute this to affordability, though, is kind of problematic. Because it's not, really, except by the standards we choose our elite cities in such a way that we can easily price out large numbers of people.
The Pacific Standard has a really good piece on the rise and fall of Intrade, and its CEO.
MSG has long been denigrated as unsafe and all that, perhaps unfairly so. Interestingly, MSG shares significant commonality with umami, one of the latest "in" foods.
"Despite the recent growth of big city downtowns, there is no widespread shift toward dense, urban living. Instead, the long term suburbanization of America continues."
Something I didn't know: Slovak was once a hotbed of libertarianism. Dalibor Rohac explains how that came to be, and how Slovak lost its libertarian streak.
Nameberry presents some of the top names from 1962 that are due for a comeback. I'll be honest: There are some pretty good names in there.
About the Author
If you are interested in subscribing to new post notifications,
please enter your email address on this page.