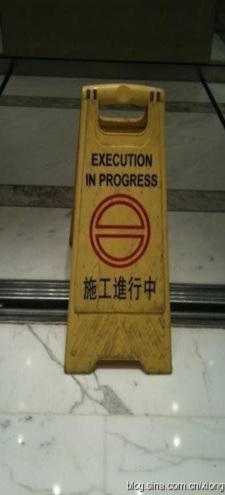 The TSA caught an agent for smuggling illegal immigrants. It gets worse: They were carrying liquid containers exceeding 3oz in volume.
A Southern Miss football player's facemask had to be removed from his opponent's jersey with a screwdriver. Article has a video.
The debate continues as to whether or not insurance will be cheaper or more expensive in the PPACA regime. The government says cheaper! National Journal says not. As does Avik Roy, of course.
To add to the list of potential concerns for the future of our health care system we're having physician burnout. The article is a year old, but the situation hasn't exactly gotten better and PPACA is not poised to help or send in enough reinforcements.
People are having dinner parties… UNREGULATED! Okay, that's not quite a fair characterization. But many of the reasons we regulate restaurants don't really apply here.
A long time ago in a land far away (1961, North Carolina) we almost detonated a nuclear bomb 260x the power of the one that took out Hiroshima.
Mollie Hemingway on the forces against kids mowing the lawn. This sort of thing is evidence of a culture and class divide that transcends – though does not avoid – politics.
Privacy advocates (which I have been increasingly sympathetic to, as of late) have pointed to Brazil's decision to try to bypass the US for its internet as an example of what happens when we don't respect privacy. It turns out, Brazil has privacy issues of its own.
Relatedly, Nob Akimoto explains why the United States must take the lead in preserving Internet privacy, looking back at Britain's push for freedom of sea navigation.
Minnesota Gopher head coach Jerry kid had another seizure on the sideline, and at this point the only weird thing is how normal it has become for the players. Greg Couch argues that people need to just deal. Here's more.
Human? Robot? Dogs don't discriminate.
About the Author
If you are interested in subscribing to new post notifications,
please enter your email address on this page.