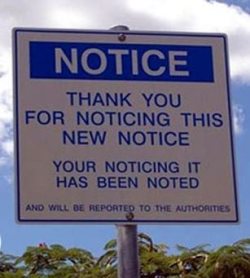 The science of introversion.
In Shenzhen, China, it is now illegal to miss the toilet.
The horrifying, horrifying, horrifying story of the Internet exchanges of second-hand adoption.
We talk about infrastructure as an investment, but sometimes it's a sinkhole.
Some vegetarians are hostile even to fake meat.
Men who endured the Holocaust – and survived – lived longer than those who escaped Europe.
The voters are correct: The Blobfish is one ugly animal.
The whole going-to-Mars-as-reality-TV concept is creepy as hell. And that's not even considering the potential psychological effects.
Peru is the world capital of counterfeit US dollars.
Captain America and Batman save the day!
First, they came for the left-brained, but because I was not left-brained, I said nothing. Then, they came for the left-handed…
Texas is not producing more oil than Iran.
About the Author
If you are interested in subscribing to new post notifications,
please enter your email address on this page.