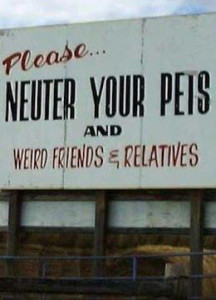 Here's a picture of what Antarctica looks like under all that ice. Also, pockmarks we've given Earth.
MIT Tech Review looks at how self-driving vehicles are outstripping regulators' ability to regulate them.
Ron Unz has a great piece on the collective failures of our media.
Food trucks: Feeding employees, and possibly keeping them around.
Floating buildings! I dig it.
An unexpected benefit of nuclear bombs: Brain regeneration in humans.
I like my oversized smartphone. Next time, I may go all-in and get a Note. That being said, for a lot of people, the drawbacks can be pretty significant. It can, for instance, make you lose your friend. Of course, there is a solution to this: Everyone wears pants, a belt, and a phone holster. Problem solved!
One of these days, I'm going to sit down and read as much about seasteading as I can.
It's a tl;dr world.
The top foreign-language shows you can see legally in the US. I got my fill of subtitles during my anime days, which is a bit of a shame because I do like foreign entertainment.
One of the interesting things during my 1946-60 US History class was how tough the smart set was on Dwight Eisenhower. Often, compared unfavorably to Lincoln. As it ever was…
Here's a cool interactive map where you can watch housing prices rise and fall.
Are the results of the Milgram Experiment overstated?
About the Author
If you are interested in subscribing to new post notifications,
please enter your email address on this page.