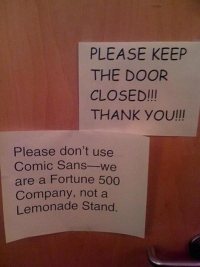 This seems kind of like a cool idea: put a swimming pool in NYC rivers.
It's lengthy, but 7S magazine has an interesting article about Marfa, Texas, out in the western desert. This leaped out at me because my wife once looked at being a doctor there. It's apparently undergoing an intense upheaval due to an influx of wealthy people. Sort of. Also, a look at how West Texas is going to be handling this oil boom differently than the last. (h/t Mr. Blue)
It turns out, poor and middle class Americans have little say in government policy. Serious props to the (liberal) writer for acknowledging that a society in which these people did have more say is not necessarily one liberals would prefer.
The case for committing the seven deadly sins.
How lengthy clinical drug trials are stifling cures. You hear this a lot, but the author has some actual proposals beyond the "damn bureaucracy!" vaguaries.
A lot of teenagers listen to their music on YouTube. That's not surprising. More surprising is that half of them still buy CD's.
If stories about corporate sex parties in Germany interest you, click here (no pictures). I'm too square, I guess. The thought of being at one of these things creeps me out.
College graduates are apparently joining the military in record numbers.
In Washington State, a man was jailed for attempting to cash a Chase check at a Chase bank.
Gallup has a list of the approval ratings of many industries. I'm not surprised that oil and gas are not popular, but I am a little surprised that they're dead at the bottom, below banking. Also below banking: the federal government.
About the Author
If you are interested in subscribing to new post notifications,
please enter your email address on this page.