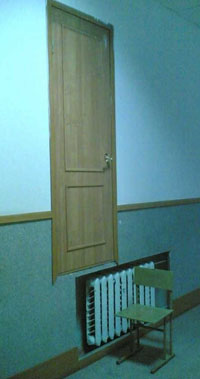 Credit where credit is due: For-profit colleges do two-year programs right. Maybe. Their students graduate more regularly. Which we can't say doesn't matter, since we often criticize for-profits for failing to have their bachelor's students graduate.
Farhad Manjoo writes that Windows 8 is going to require a painful transition. Not for me, because I'm going to bypass the interface.
The Economist has great maps on violence, partitions, and traffic routes of drug cartels in Mexico. That Chihuahua is such a violent haven and El Paso remains one of the safest cities in the country is nothing short of miraculous.
A lot of my friends have been passing around the video of the "You're not special" graduation speech. JohnJ has a good retort for the enthusiasm: People are praising this speech because they don't think it applies to them. They're special.
It turns out that robbing banks is a bad career choice.
I know that there would be a certain efficiency to it, but I'm not sure how much I like the idea of a single company becoming an EMR monopoly.
John Dvorak is apparently finally noticing that WiFi mooching has become nigh-impossible. I agree with him that it's a shame, but it was inevitable when (a) people started bragging about how they were foregoing buying the Internet altogether and (b) people started being held criminally liable for what was happening on their network. Somewhere in here there is a post about community and trust and what happens when it disappears.
According to Futurity, hiding your identity at work decreases your job satisfaction and increases turnover. The methodology, however, does not breed confidence, to the extent that they reveal it. People in an environment where you do not feel free to express your identity is problematic whether you are expressing that identity or not.
Has the Second City become a Second-Rate City?
About the Author
If you are interested in subscribing to new post notifications,
please enter your email address on this page.