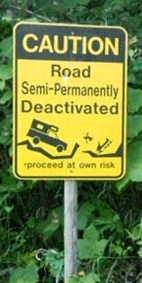 Ramesh Ponnuru takes on Trans Secretary Ray LaHood on cellphones and cars. I'm not saying that there isn't a hazard, but the roads have never been safer. Not that we can't be safer still, but some perspective would be nice.
I haven't run across the new Batman-inspired flavor(s?) of Mountain Dew, but look forward to it. I'm running low on my previous promotional brands. I have to agree with ComicsAlliance that they are showing off a pretty sad Batman.
There is an argument for police seizures, but unfortunately it is undermined by how they work and the incentives involved.
Gabriel Rossman has some of the best writing on IP and piracy going on right now. Filling in for McArdle, he explains exactly why HBO won't let you get Game of Thrones without cable. It's an insight into some of the problems with vertical and horizontal integration. At the same time, though, these shows need capital. Take away the bundling, and the result might not be that you can get Game of Thrones for a "reasonable" subscription rate, but that Game of Thrones doesn't get made.
Longtime readers know that I have long believed that China's imminent threat to our domination is over-wrought. So naturally I approved of this article.
No doubt many read about the new study suggesting that long commutes are bad for the heart and nodded, pining for increased density. I still maintain, of course, that the easiest way to cut down on commutes is to move employers out rather than people in. If I recall, some studies have suggested that density itself is bad for the heart, too.
An interesting profile on WWE wrestler The Rock. He's apparently created a niche for himself in rescuing troubled franchises. He also made a couple shrewd choices about his career trajectory along the way.
The Atlantic has a neat analysis of what those modem sounds mean. I actually had modem sounds as the ringtone on my last phone. Clancy hated it, but I never doubted if it was my phone ringing. Modem sounds on TV did fool me once or twice.
About the Author
If you are interested in subscribing to new post notifications,
please enter your email address on this page.