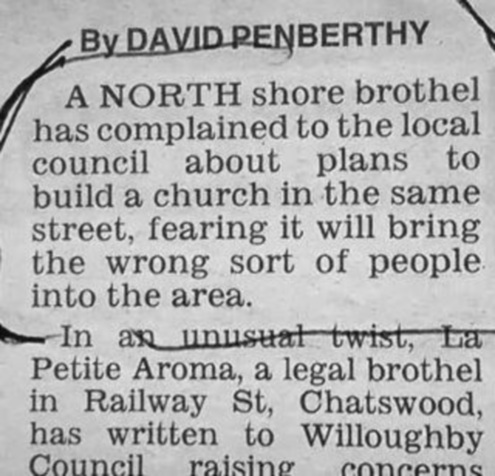 Another month, another article on the imminent demise of the laptop. Look, the desktop isn't even dead yet. Beyond that, the notion that because laptop design has been perfected means it's dead is a pretty dumb argument.
The case for saving ugly buildings. Go brutalism! More seriously, I ultimately take an "out with the old…" perspective, provided that it makes economic sense to replace a particular building. I just don't trust what the tastemakers call cool or ugly.
When you define half of Americans as poor or low-income, it says more about the metrics used than the state of our nation.
Should Hollywood go back to using miniatures? I'm for anything that would hold costs down.
One of the interesting things that jumped out at me when I originally moved north was the number of people who left their cars running while they went inside. I even did it myself sometimes. In Milwaukee, it's causing the predictable problems. Not of theft, but "unlawful usage." Kids stealing a ride to school. Apparently it's illegal to leave your car running. It reminds me of the town I was raised in where it was illegal to leave your bikes out because you were in effect giving escapees from the local juvenile hall a free ride.
In Illinois, you now need ID to buy drain cleaner.
Atlantic Cities makes the case for strong urban cores. I actually agree! The problem is when people think that the way to do this is to kneecap suburbs. Atlanta has apparently accomplished a downtown renewal despite its outward expansion. The fact that the urban cores were lost in the rust belt, and that the rust belt is struggling, and that the former is the cause of the latter, has a causation-correlation problem.
From the files of near self-parody, Conservapedia wants a bible without all that liberal stuff. I've heard some conservatives say that Conservapedia is parody, but I've seen little reason to believe that's actually the case.
This is the stuff of jetpacks and flying cars, but more fun to think about.
About the Author
If you are interested in subscribing to new post notifications,
please enter your email address on this page.