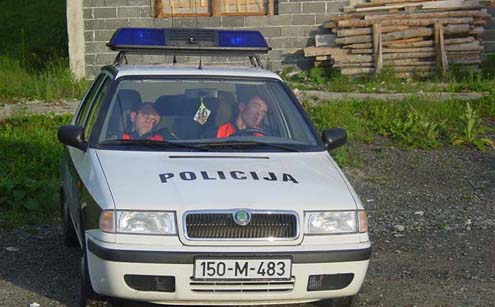 An obvious link that hadn't occurred to me: our levels of incarceration hurt our mobility. People in jail can't leave, of course, but there are other reasons as well. Richard Florida also writes about the make-up of "Stuck America."
A look at Stanford's free online education experiment.
ED Kain argues that America needs 1Gbps Internet in every home. I honestly don't think that top speeds are the issue. The primary issue is reliability. Both in terms of having it available everywhere and in reliability of speed. The maximum speed is just a number. The average speed is more helpful. The minimum speed during periods of high usage is the most important thing.
The story of a woman who jokingly tried to sell her husband on eBay.
I love this! We should use landfill junk to expand Manhattan.
An interesting story on the link between video game playing and creativity. Kudos to the article for not conflating correlation with causation (it wouldn't be surprising if more creative people were attracted to video games in the first place). The fact that computers and the Internet were "unrelated to creativity" is itself interesting, as these things are supposed to be the death knell to creativity compared to reading Dickens, locked in chains, in a basement.
What law schools can learn from Zappos!
Half Sigma likes to talk about how unhealthy marathoning is. Could cardio exercise itself be a problem?
I agree with the "weirdly sinister" description of this 1967 IBM ad that Jim Henson put together.
Should antivirus companies be allowed to overlook spyware put on your computer by the police? I find this question refreshing, as I fear the question may ultimately become: Should they be allowed not to overlook it?
Also, to what degree should police be allowed to use license plate readers? I'm having trouble coming up with a good libertarian argument against this, other than just a vague sense that the government should not be able to track us so easily. But the expectation of privacy on where you drive your publicly-registered vehicle has to be pretty minimal.
So in 1999, a federal judge ruled that police can bar people with high IQs from becoming police officers. From a constitutional standpoint, this makes sense. And in a way, I guess it's personality profiling. But once this makes its way to the courts, what police force wants to defend the policy that cops shouldn't be too smart? It's a series of jokes that write themselves.
About the Author
If you are interested in subscribing to new post notifications,
please enter your email address on this page.