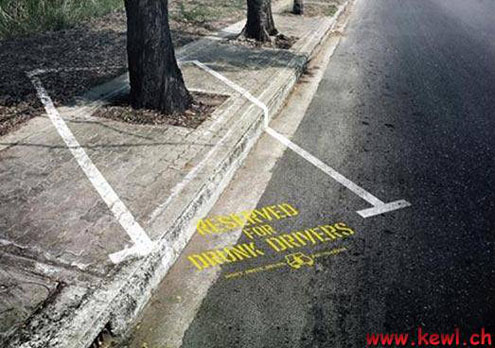 Another nail in the coffin of the "The Internet is destroying our sociability" meme.
How cheaper cocaine meant less crime. Speaking of drugs, it's harvest time in Marijuana Country!
So our stereotypes about fast food may be mistaken. As incomes rise, so does fast food consumption.
Something to keep in mind when we tell Chris Christie to just put down the fork. What I don't understand, though, is why we can't just inject people with leptin? Also, more on the genetic basis for obesity. Just because you're thin doesn't mean that you had to work harder at it and sacrifice more than the person who is not thin. I think about food and diet and nutrition a lot less now than I did 75 pounds ago.
City people extol the virtues of the city, unsurprisingly, but it appears that city-dwellers rely on the narcotic effect of carbon monoxide to get through the hassles of the area.
The NHS declares that C-Sections should be available to all women. I have mixed feelings about it, to be honest, but a general animosity towards the expectations that doctors (all of whom work for the NHS) should have to do this.
Cricket is being destroyed by an "indecent obsession with money." Well, why should cricket be any different? I sometimes dream of picking a sport that's not "all about the money," but of course as soon as it becomes popular, it becomes all about the money. And if it's not popular, it's not a social activity, and therefore I lose interest in it. I mean, I think Arena football (which is not all about the money) is cool, but since nobody knows anything about it, there's no point in paying attention to it. I've always wanted to learn more about cricket. And I think that colleges that don't play football should play scholarship-free rugby, just to have a new playing field without all the big boys. Until, of course, USC notices and starts its own rugby team If it gains in popularity that is. So the same basic problem.
Another cool gadget: A marriage calculator. Calculating, that is, the likelihood of divorce. My likelihood of having already been divorced is 5% and another 6% chance that we will divorce in the next several years. My wife has a 14% and 12%. I have no idea why she would be more likely to divorce than me. I would guess it is related to fact that it asked the kids question for her and not for me.
I really, really wish I'd known about this elections gadget in 2008. I hope they do one for 2012. You can see who would win what state by swings in demographics in voting and in turnout.
Should we chalk this up to the War on Drugs or the regulatory state? This, the closing of a soup kitchen because they want to regulate it like a restaurant, definitely falls into the latter category.
About the Author
If you are interested in subscribing to new post notifications,
please enter your email address on this page.