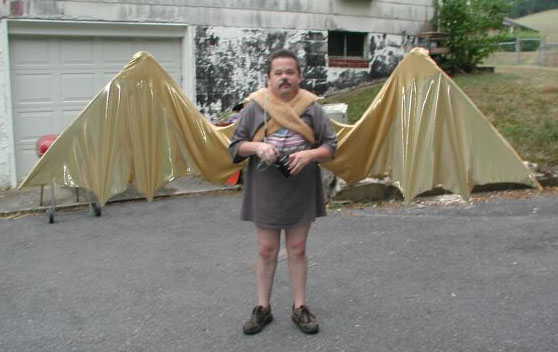 I can take or leave this review of I Hate My Teenage Daughter, but I found this intro to be awesome: "Parenting" is one of those words, like "veggie," that worm their way into common parlance on the back of infectious social preoccupations. We are a nation obsessed with how to raise children and how to eat, perhaps because we've become so bad at both.
Jeff Toole, Texas A&M's senior associate athletics director, in an online forum, called the university's president a 'putz' and a 'hopelessly underqualified puppet.' He had forgotten that he had told board members his identity in earlier conversations. The school's athletics director is allegedly about to be fired. Something tells me Toole is not going to get his boss' job.
5 Ways We Ruined the Occupy Wall Street Generation. I was wondering what such a generational broadside was doing on Cracked. But it's actually a lot more than "Oh, how we've spoiled them…"
McDonald's is brilliant. That is all.
The idiots at Microsoft have decided to do away with the one thing that would have had me purchasing a Windows 8 tablet. Seriously, I was looking at an Android tablet just the other day and saying to myself "No, no, wait for Microsoft's because it will…" But no, it won't.
I have only seen two episodes of the revamp of Two and a Half Men, but it doesn't sound like I am missing much. In fact, it's become a case-study in why revamps are so hard.
If there is one thing that will make people like Occupy Wall Street More, it's bringing in a United Nations envoy to lecture America for being so mean to its people. Because Americans love our government(s) being told what to do by the UN.
A teen in Jacksonville missed a flight because of a gun design on her purse. I knew a guy in Deseret who claimed that his parole was revoked for a week because he wore a shirt with a gun design on it. Oddly enough, I believed him (if he were looking to lie, he could have said he failed a drug test because we both knew he continued to smoke pot).
You can now get paid for donating bone marrow. I understand all of the ideological arguments against paying for donors, but I'm just not sold on them.
Save our salt! The FDA lacks a solid scientific foundation to reduce salt intake, but they don't seem to care. Canada, as ever, is more sensible on the subject.
About the Author
If you are interested in subscribing to new post notifications,
please enter your email address on this page.