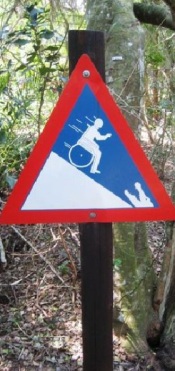 How doctors' pay was established. It's notable that it was not done through market forces. This means that the normal rules of the market (ie more doctors will dilute doctor pay) do not necessarily apply. The article points out on how few people are behind the decision-making process. Some people want to make it fewer.
Kevin Smith's quest to ruin his own career.
I know this will come as a shock, but the American Lung Association might be exaggerating the claims of what pollution does to our lungs. That being said, even if pollution doesn't cause childhood athsma, the fact that it inflames it is not insignificant.
The case against Julian Assange.
I am skeptical, but the future of cloud computing is often discussed as the future of computing itself. Less often discussed are the implications of this. Everything we do relies on the good graces of someone else. Often free services that can go away.
If I worked in the airline industry, this would be on my wall.
The Oxford Comma Cartoon. I use the Oxford Comma, though it has been brought to my attention that it sometimes makes things more misleading than leaving it off. This is why language should have been designed by engineers. Our sentences would have all sorts of parentheses and blocks and pipes, but you would know exactly what a sentence means whenever you read it.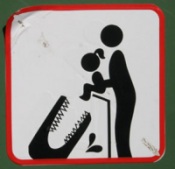 According to Farhad Manjoo, it's the highest-paid doctors that are the most vulnerable to automation. It actually makes some sense, though I don't expect to see it happen any time soon. At least as far as the Truman-Himmelreich house is concerned, she is not among the most high-paid doctors and her job is not as vulnerable to outsourcing.
For David Alexander: Pornography leads to warped standards of attractiveness.
About the Author
If you are interested in subscribing to new post notifications,
please enter your email address on this page.