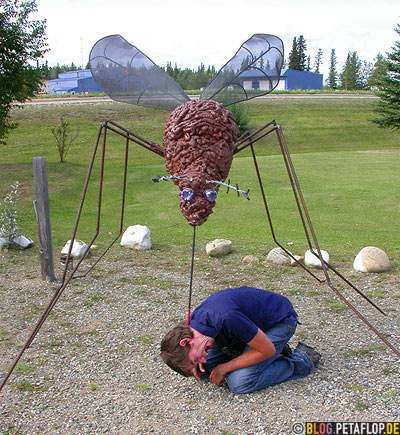 Do DC's speed cameras count as extortion? As I've said before, if they ever want to get serious about speeders, they simply put cameras everywhere. It won't be long before cars come equipped with GPS sensors that prevent you from unconsciously speeding and, because they know they will get caught, people will stop speeding. Of course, that creates a revenue problem.
Seven reason computer glitches are never going away. There's actually a tidbit in there that relates to a commensation I had with Brandon Berg about Taiwan.
Some interesting tidbits about men and women and love.
A really interesting look at the short-term and long-term effects of marijuana from Wired.
This Washington Post article on Texas' fast-track from the classroom to the courtroom is disturbing. At the same time, the deleterious effect that disruptions and the chaotic atmosphere can prevent almost everybody from learning. I think that part of the issue here is that the schools themselves are prevented from appropriate discipline, and so they turn to the courts.
Catherine Hakim on erotic capital.
I'm pretty sure I have a Linkluster item where I wrote on this previously, but stories like this make me think of the lemonade stands busted by health or permit inspectors. It's antithetical to who we are. It's a video about Los Angeles County's attempts to chase people out of their dilapidated homes. Which sounds reasonable, until you realize how far away from everybody they are. I honestly didn't know that such places existed in Los Angeles County.
Is productivity killing our economy?
About the Author
If you are interested in subscribing to new post notifications,
please enter your email address on this page.