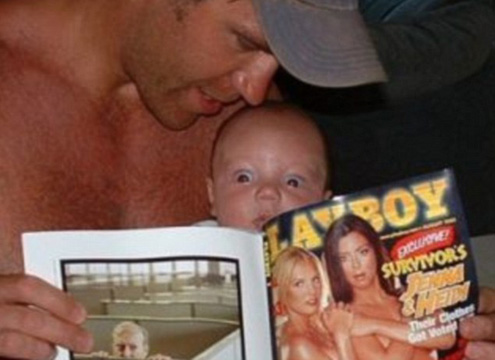 In Illinois, a man faces up to 75 years for recording police. This hopefully could be the beginning of the end, of however. A circuit judge has declared use of the wiretapping law unconstitutional a young woman in Illinois was acquitted of a similar charge in what can only be described as jury nullification.
Is a major automaker fudging its mileage numbers? I'd be surprised if it were only one. I was disappointed in the mileage of our new Forester, which wasn't living up to the posted mileage, but actually determined that the problem was all of the uphill/downhill. Still, that others might be lying is hardly surprising.
Three funky things about sweat. Allegedly, the optimal sleeping temperature is 68 degrees, rending this entire piece suspect. The optimal sleeping temperature is 78 degrees at the lowest.
So a dog walks into a bar… well it can't. Not in New York City anymore. It was actually already on the books but rarely enforced. I do understand that there are some health risks, but this definitely falls under the category of letting the consumer decide.
So apparently, we should go with our gut.
A good, and surprisingly fair, analysis of density and productivity. Yes, density does increase productivity. And people in the cities make more with wages improving at a faster rate. However, it's really hard to compensate for the astronomical costs of living.
A couple of articles on decision fatigue. It's worth noting here that this sort of thing plays a role in weight management. Since dieting (or "lifestyle change") is a matter of choosing, over and over and over again, not to eat something, the system is prone to break down.
When women want to be romantically desirable, they shy away from STEM majors.
Jon Last has a really interesting article about toys and Chinese knockoffs. When both the originals and the knockoffs are cheap plastic made in China, what exactly is the difference?
About the Author
If you are interested in subscribing to new post notifications,
please enter your email address on this page.