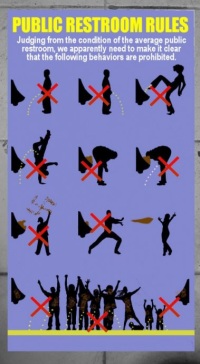 A while back I linked to an article wherein Louisiana nearly decided to impound cars for littering charges. Louisiana decided better of it, but North Carolina went forward with a plan to seize vehicles that fail to pull over. Failing to pull over can mean anything from a 100-car high-speed chase to trying to find a bright place to pull over.
Speaking of North Carolina police, a rather disturbing tale of a cop hounding a citizen who had the audacity to pass a breathalizer. If there's one thing cops should know, it's not to mess with white, middle class lawyers.
We talk about traffic violations a lot on this site. How the deck is stacked, and so on. My friend Wes sent an interesting link on DWI law in Houston: Attorney Tyler Flood says he wins 80 percent of his clients' DWI trials, even if they were 100 percent drunk as a skunk.
It's the stuff of sitcoms, but it's really true: people bond over a cigarette. The smoker's dock is one of the only places where you have high management, suits, and dockworkers all hanging out at the same place and interacting with one another.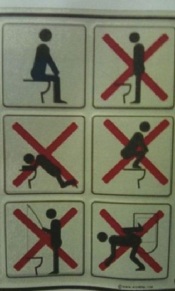 The state of Washington, which banned smoking in many public places, carved out an exception for cigar rooms. No cigarette rooms, of course. Cigarettes are for poor people. Cigars are classy.
Alex Massie writes in The Spectator about obesity and cigarettes. The long and short of it is that a new study suggests tobacco is conducive with being a healthy weight. Which is really quite remarkable, when you think about it, given how obesity and smoking tend to clump together in the lower classes. But a non-smoker from the upper classes is more likely to be overweight than a non-smoker in the lower ones. It makes me worry what's going to happen when I finally give up the cigarettes.
Massie also has a piece on presidential pedigree, defending America's fondness for politicians that come from humble backgrounds.
.
Bakadesuyo: Men are better at everything society values.
A cool video from BBC looking at the Greek monasteries. There was a poster of one of them in a Greek restaurant in Estacado. It really tickled the imagination just to look at it.
Update: I forgot to put in the link to North Carolina's new law allowing departments to seize cars accused of failing to pull over. It's been added. Unanimous vote. How depressing.
About the Author
If you are interested in subscribing to new post notifications,
please enter your email address on this page.