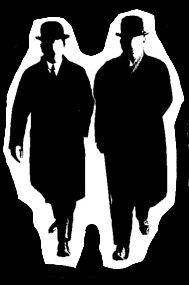 I was extended, and have accepted, an invitation to join Burt Likko, aka Transplanted Lawyer, at Not a Potted Plant. NaPP is a more pointedly political blog, so there will be some more directly political stuff there than here. It shouldn't be affecting Hit Coffee too much. There will be a little cross-posting. I plan to recycle and refresh some of my posts here for over there. But mostly, my wonky thoughts there, and other commentary here.
On a sidenote, the commenting rules that apply here do not apply there. We do fall under The League's Civility Code, however. And, I should add, the commentariat over there is not going to be more hostile to certain points of view involving immigration and multiculturalism as you might find elsewhere in our blogging region.
About the Author
If you are interested in subscribing to new post notifications,
please enter your email address on this page.