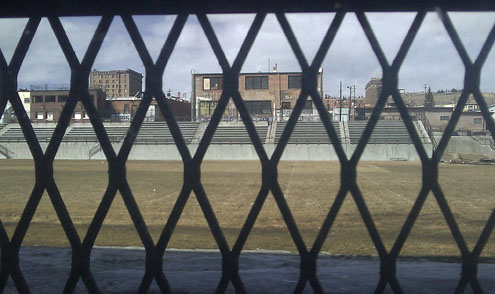 There are two district stadia. The second is below the fold, at the bottom. The first is above, neatly nestled in town. Half of the bleachers actually sit atop parts of the school. This picture is from the special ed room, below said bleachers.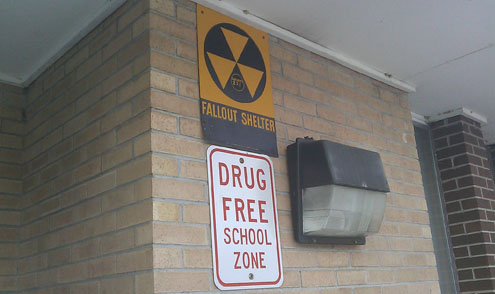 This is outside Lewis Elementary. Considering that Lewis is the worst school in the district, it fits. The school was, until somewhat recently, a middle school. Dwindling population lead to the decommissioning of an elementary school and Lewis's conversion, sending all of the district kids to Clark Middle.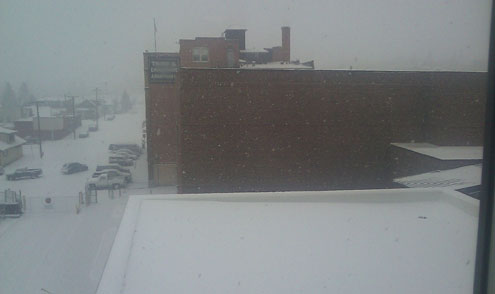 A view from the fourth floor of Redstone High, on the edge of downtown.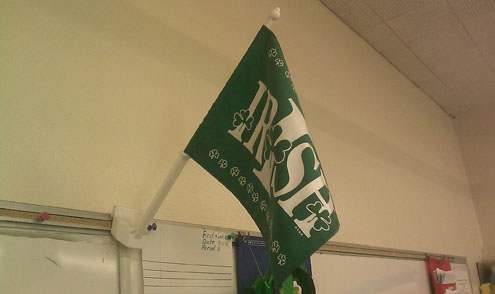 You might think this picture was taken around St. Paddy's day. It wasn't.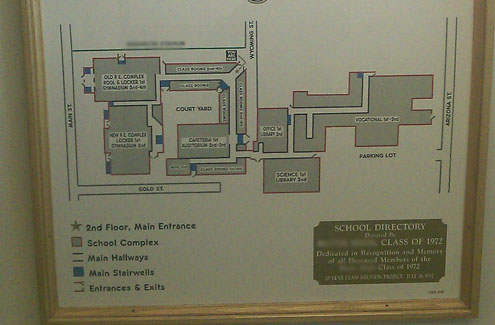 A map of Redstone High. It's a truly odd structure. It reminds me of a level of Doom, where you're walking up and down stairs and ramps for no apparent reason, going inside and outside and trying to get into doors that seem randomly locked. Tall in parts, short in others. Oh, and the place just feels ominous. I would guess it came to be primarily by continuous expansion, adding one building and floor at a time.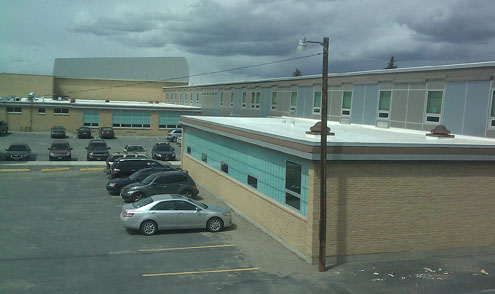 The Clark Middle School parking lot.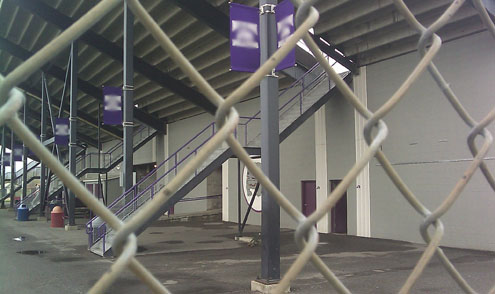 This is the stadium at Clark Middle.
About the Author
If you are interested in subscribing to new post notifications,
please enter your email address on this page.