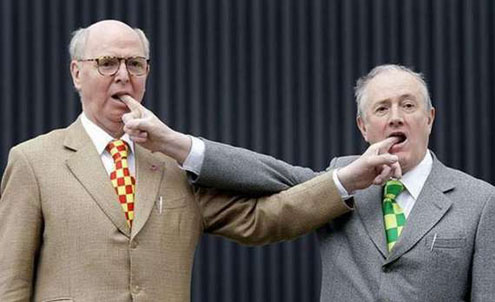 Bakadesuyo reports on whether playing hard to get works and what the most desired age difference in relationships for men and women. Notably, marriages like mine where the husband is younger than the wife do not do as well, though cases where the man is nine or more years older do even worse.
ED Kain asks if public universities still exist. I found the title extremely offputting, but since I enjoy ED Kain's writing, I read it anyway and am glad I did. I disagree with his conclusion. There is virtually no risk that public education will no longer be available to a large portion of the American people. That's part of the problem: you don't have to have any money. Nor do you need a roadmap to being able to pay back loans. You just need to be willing to sign on the dotted line. If this system collapses, the results could be horrific, but the price of college will go down to a reasonable and sane level.
Related: An article on for-profit universities. I really don't have a problem with for-profit universities as such, but the way that we fund schools makes a lot of problems. The corners they cut wouldn't be such a bad thing at all if they resulted in lower costs. But since costs are set by the student loan apparatus, they get the best of every world and their students often get screwed.
A disadvantage to clinging to Windows Mobile is that I can't do cool things like this. I keep trying to find a use for my old phones other than as obsolete Pocket PCs. If they could make calls, that would be pretty cool. Maybe there is a way and I just haven't found it yet.
The science behind helmet stickers. I'm reminded of a culture clash when I was working for Monmark-Soyokaze, a Japanese-owned company. The US branch liked to give out awards and such, but the Japanese there didn't like the receive them because they thought individual recognition was distasteful. They struck a compromise where my boss would receive an award, but it would be unengraved and he would give it back as soon as the ceremony ended.
Why Germany's unemployment rates are lower. Germany's policies directed towards reducing workforce mobility stands in contrast to ours. It seemed foolish when our unemployment levels were ridiculously low, but not so foolish now. On the other hand, outside the public sector where they are often boxed in, Americans respond with great hostility towards taking a pay cut.
Is male birth control finally here? I have no fear of needles, so I could actually live with an injection.
We're all for cleaner air and avoiding the Global Warming apocalypse, but that nuclear stuff is scary! The Swiss will be able to breathe easier now. Next time they are hit by a tsunami, they needn't worry about a meltdown.
Microsoft makes more money off Android than Windows Phone 7.
NSFW: Naked girls with masks.
Map: CO2 emissions by county.
About the Author
If you are interested in subscribing to new post notifications,
please enter your email address on this page.