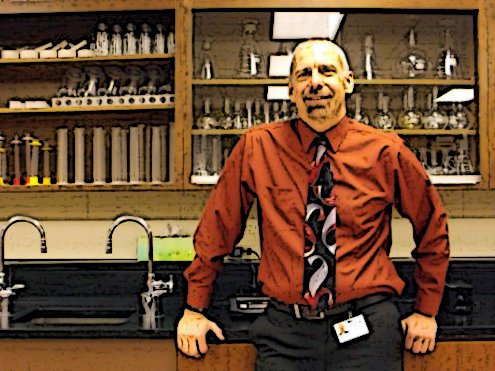 When I was in high school, my favorite (in the sense that I kind of liked him and was indifferent to or detested the others) was Mr Holt. Holt was a retired chemical engineer who struck it big with his employer's IPO and decided that he wanted to teach.
His opening lecture had us take a simple sort of test. We were supposed to follow the instructions on a worksheet. The first of which was "Read all of the instructions first." The last of which was "Disregard all instructions but the first."
Nobody did that, of course. And so when instruction number two said "raise your hand," most of the class did. Same for stand up for three seconds then sit down. One by one, we began to notice fewer people doing these odd little things. We went back to the first instruction, followed it, then saw the last instructions. Towards the middle of the document the commands became verbal "Say 'This room is hot.'" By the end, you were to be saying things like "I cannot follow instructions precisely." Only a couple got that far. Most had, by simple way of noticing what their peers were not doing, figured it out.
As someone that never got "in" to science, it was one of the most instructive lessons ever. Partially the social aspect of it. You noticed what others weren't doing and then tried to figure out why. But mostly, it was a good lesson on understanding the importance of following instructions. Kind of important for a chemistry class. Kind of important for life.
On the other hand, going through the training manual for my (hopefully) coming job, it's apparently a lesson I forgot. It said, quite clearly, "Do not do anything that is not specified in the instructions, no matter how obvious it may seem."
Oops.
About the Author
If you are interested in subscribing to new post notifications,
please enter your email address on this page.