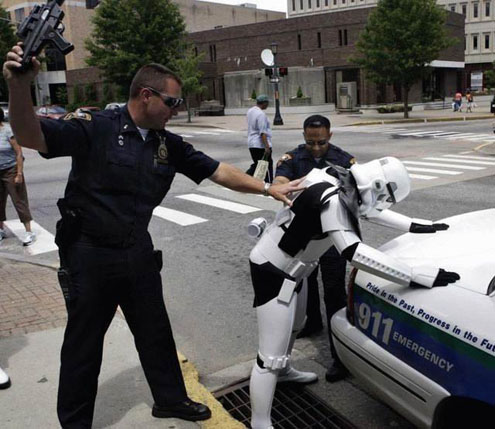 This is really the only way to combat prostitution, in my view. Go after those with the most to lose. That's more likely to be the johns than the prostitutes. Speaking of Sweden, they have awesome thieves.
There seems to be a slate of "things you think you know are wrong" and this falls into that category. Stretching was considered sacrosanct in PE.
Happy to see that Happy Burger (the regional chain from where I grew up, pseudonymmed) rates so well by Consumer Reports.
Beijing is raising its minimum wage. As I've said, Chinese labor won't be this cheap forever. Of course, they have quite a long ways to go before closing the gap with us.
Why innocent people confess. There's really a thin line between interrogating the guilty to get them to confess and confusing the innocent into thinking that confession is their best option. Relatedly, dogs have been declared unreliable witnesses.
This sounds like a pretty sweet gig.
Does early voting hurt turnout? It's counterintuitive, but makes sense in its own way. Even aside from this, I think that something is lost when we no longer have an "election day." Our votes essentially don't matter individual basis, particularly when it comes to the presidential vote. I mostly do it to reserve bitching rights and to participate in the process. By my perhaps old-fashioned way of thinking, the first Tuesday after the first Monday in November is a part of that process.
I am all about increasing the gasoline tax and other things so that our roads pay for themselves. However, the conversion of existing roads into toll roads for some reason bothers me a bit. I like toll roads as a concept, but I think I like it better when there is a free, slower option.
About the Author
If you are interested in subscribing to new post notifications,
please enter your email address on this page.