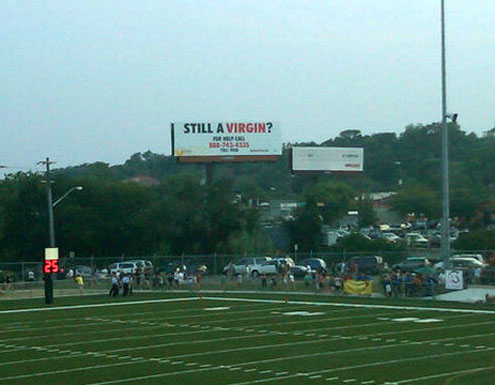 James Joyner has apparently discovered the secret to wealth: get married and live on the coast. After all, that's what most rich people do.
A new study suggests that the "double-shift", wherein women are expected to keep working while men eat cheet-os and watch SportsCenter, is a myth. I don't know whether this is true or not. The devil is often in the details. I do know that some highly-touted studies showing the opposite results failed to take into account the number of hours that men and women work, reducing them both to "full time" when that can mean anywhere from 40-60 hours. Maybe this one makes similar mistakes in the other direction or maybe not. I do know that this rebuttal was entirely unconvincing. Links to better rebuttals are welcome.
The author of the above study also writes about the Beauty Bias, which has been discussed here. When the subject was brought up in a previous Linkluster, nobody really contested the point that women were affected more than men. Interestingly, there is reason to believe that men are the more unfairly targeted party. This is doubly problematic because while women are under more pressure to look better than men, their burden is also their opportunity. With the exception of weight and basic hygiene, men are more likely to be targeted on things that they cannot control (such as height).
When I was a young man, the concept of alimony seemed like a ridiculous moneygrab on the part of women who didn't earn money from men who did. Then, of course, I married a doctor and began to appreciate the role a lesser-earning partner plays and the sacrifices they (we) often make. My views have changed. With the shoe on the other foot, some women are re-evaluating the fairness of alimony, too.
What is, or should be, the protocol for surname-changing amongst gay marrieds?
Eric Schmidt of Google warns that in the future the young will have to change their names. It's possible, though something will have to change in the meantime. I stopped blogging under my name five years ago and while the site is still up, it barely registers if you google my real name.
Facebook has been pushing me to friend a ghost since the day I joined. I really, really wish it would stop.
$4000 for a 10mb hard disk and other old-school bargains. Back then we used to say things "nobody will ever need more space/RAM/speed than this!" and of course all of those predictions turned out wrong. Build it and they will come (ie find a use for it), so to speak. Except that we're at the point where our hard drive spaces are bigger and our computers faster than we really need them to be.
The Tragic Death of Everything. I remember when the whole gaming console industry was dead back in the late 90's because of computers. Then, in the early 00's PC gaming was dead because of consoles. Nintendo in particular has died several times over the last decade or so.
About the Author
If you are interested in subscribing to new post notifications,
please enter your email address on this page.