Germany's president announced his resignation not long ago. Germany, like Israel (and almost Australia) have a distinction between their elected head of state and elected head of government. The Head of State is supposed to sort of be above the fray and thus a less partisan figure. The republican equivalent of monarchy. I have to admit, the idea has a certain appeal… but does it get lost when most foreigners (even those that keep up with current events) don't know who your Head of State is?
I meant to write a full-on post about this New York Times article about a young woman drowning in student loan debt, but others did the job better than I could. My main contribution is this: At 26, the girl showcase in the article as a precautionary tale, is left with more after rent and student loan repayment than I was left with after rent when I was 26.
I have in the past defended little leagues and youth sport organizations placing sportsmanship above competition, but no way to I defend a team forfeiting by scoring too many goals. Mercy rules accomplish the same thing without the perverse incentives (scoring on your own goal to win a game!).
Time-Warner is defending the privacy rights of its customers… if only because they can't be bothered to track them down and give them up.
Subway allegedly fires an employee for giving his courtesy sandwich to a fire victim.
Starbucks is finally offering free WiFi. This was really put them at a disadvantage compared to other coffee places up to and including Seattle's Best, which Starbucks owns but which has always had free WiFi. Payfor WiFi could work, but you can't ask people to sign up for a subscription or a significant daily charge.
My ex-roommate Hubert used to have a computer fantasy baseball league where we would draft up press releases for our team. Mine were generally humor-based and regularly featured the local politicians. One had them trying to justify calling a day off work to celebrate my team winning the pennant. That's not nearly as bad as changing the name of your county.
More than half of identity theft cases are committed by parents. Credit card companies don't check ages. Now, technically I am sure Mom thefted my identity at some point or another for simple expedience, but I doubt that's what is being talked about here. Via Costa, who has a good take on it.
Are best friends bad for development? I don't even think this is a case of development theory gone awry. Once again, I agree with Costa. I think this is about control.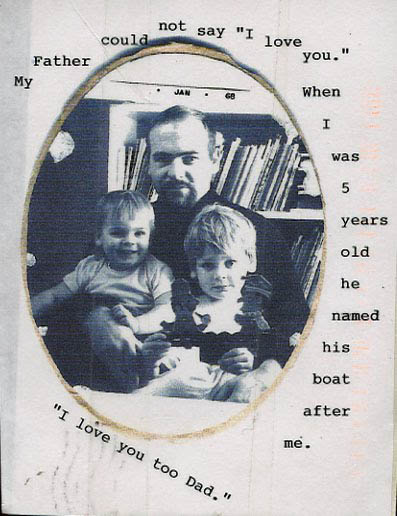 About the Author
If you are interested in subscribing to new post notifications,
please enter your email address on this page.