The subject of former athletes and weight gain came up in a previous post about former prom kings. It reminded me of something I meant to post on a while back but never got around to doing. Anyway, by coincidence over the course of a couple of days I discovered two former athletes that really beefed up after their heyday.
Buster Douglas is known most for being the first boxer ever to defeat Mike Tyson. It's difficult to understate how huge this was as Mike Tyson was not only undefeated but was considered to be unbeatable. Most of the betting farms didn't even bother to take bets on the fight. He lost the next fight against Evander Holyfield and promptly retired. While living off of his winnings*, be ballooned up to 400lb. Mike Tyson himself has gotten husky, though you expect some of that from boxers. Not 150lb, though.
Tonya Harding is known for… well, you guys probably remember. Harding hasn't become huge, but while you might expect boxers to get kind of big, you don't really expect that of figure skaters. Of course, she was later a boxer, too.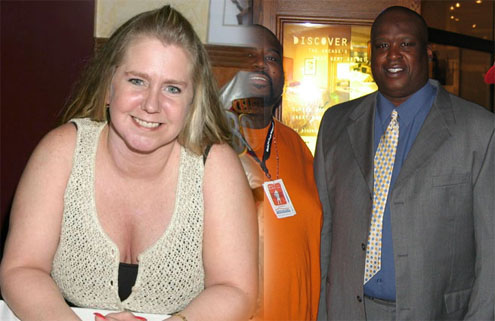 * – Am I the only one taken off guard that a boxer was able to live off his winnings?
About the Author
If you are interested in subscribing to new post notifications,
please enter your email address on this page.