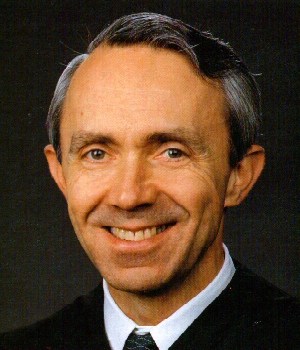 And so the Supreme Court loses its only Episcopalian.
The most recent Episcopalian on the court, other than Souter of course, did not leave the court so much as the church. Clarence Thomas converted to Catholicism.
If the newly outgoing Episcopalian is also replaced by a Catholic (albeit this time in the form of a different person), the Catholic influence over the church extends to 2/3 of it.
The count right now is presently 5-2-2 with 5 Catholic, 2 Jewish, and 2 protestant Justices. Soon to be one protestant. That one protestant is John Paul Stevens. Next to Ginsberg, he's the most likely to create the next vacancy on the court.
There are not many institutions where protestants can feel so underrepresented. Indeed, it's conceivable that by the end of Obama's first administration, the court could be entirely Catholic and Jewish.
As far as bean counting goes, Obama probably has two concerns. First, we still have no Hispanic Supreme Court Justice. So if he goes that route, it's as likely as not that we will get that 6th Catholic (though, notably, the 1st Catholic not to be a part of the conservative coalition on the court). However, we also only have one woman on the court. So if he finds himself a non-Hispanic woman, there's a pretty good chance that she's going to be a protestant.
Maybe even an Episcopalian.
About the Author
If you are interested in subscribing to new post notifications,
please enter your email address on this page.