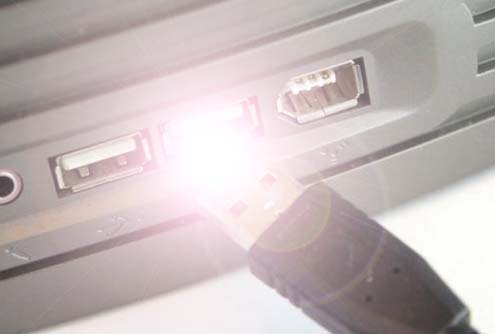 There was a planned power outage on the block yesterday. I forgot to turn all the computers off and have apparently paid a pretty hefty price. Namely, it seems that my USB ports have gone all screwy. On all three of my desktops.
On one computer, the simply plugging in of a USB device causes the device to reboot.
On the second computer, USB devices don't work. It thinks that there are USB devices that are not plugged in. It sends a message every few minutes telling me that a device's drivers did not install correctly and that I may have difficulty using my device. Further, it registers a third ROM device that is not actually present. I don't know if that's a USB problem, but it strikes me as being possibly related (if it thinks that the non-existent USB drive is a CD-ROM).
On the third computer, plugging in a USB device disables the mouse and keyboard.
Which actually brings me to a fourth point. Not all USB is dysfunctional, cause the KVM switch is USB and I've not had any problems there (except on the third computer when I plug in an external drive. And a fifth point, a USB device that was plugged into a laptop has stopped working altogether.
I suspect that this would have been avoided if I'd remembered to turn my computers off or if I'd had a better surge protector or a UPS. Taking all of those mistakes as a given, does anyone else know how I can right these wrongs? Are the USB ports permanently damaged on all three computers? Holy cow would that generate a figurative obnoxious odor.
About the Author
If you are interested in subscribing to new post notifications,
please enter your email address on this page.