One of my most famous images. Lewis Powell, Lincoln assassination conspirator, April 1865. pic.twitter.com/IfkDm3volD

— Marina Amaral (@marinamaral2) October 2, 2016
What's funny about this image is how – if you overlook the shackles – inconspicuous he would be in DC today. Of course, he's wearing prison garb which has a contemporary feel to it. He also has the disaffected stare down pat, and not just in that picture. Both of those contribute to it. Present fashion being what it is, even in everyday clothing he could almost pull it off.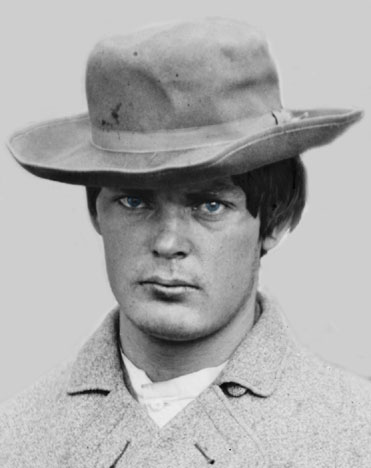 About the Author
If you are interested in subscribing to new post notifications,
please enter your email address on this page.