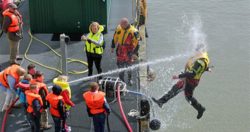 Government ruins everything.
Maybe I ought not be so critical of the police.
You know, if some people spent as much time, energy, and ingenuity earnin' as they do scammin' and thievin', they'd be in a lot better shape.
You do your think, Creepy Clown.
Here's an interesting look inside at Facebook's thought processes in confronting clickbait.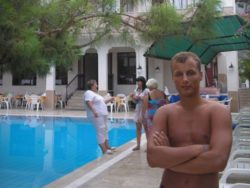 Student protests may be hitting their university bank accounts, as alumni donors feel alienated.
Wight ghettos are the worst.
It's raining bibles in Daeshian Iraq.
Wow, this Damon Linker piece on Angela Merkel is just brutal.
This reminds me of our dog Lisby, wanting nothing to do with my wife when she was pregnant with Lain but not responding to when she was pregnant with Marvin.
Well, babies certainly are manipulative. Starting before they are born.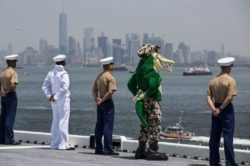 Hillary Clinton doesn't sweat. That seems like a design error, though, because sweating is actually really important.
It looks like it's finally starting to happen. The groundwork is being laid for superhero and supervillain origins.
It may have been critical humanity's advance and a pillar to civilization, but I'm sorry to tell you that fire is problematic.
This really was a weird thing. I commented on it a while back. I do feel sorry for those parents whose kids actually do say precocious things, because a lot of people probably don't believe them.
About the Author
If you are interested in subscribing to new post notifications,
please enter your email address on this page.