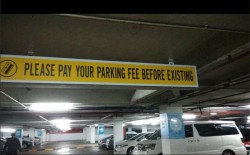 While conservatives tend to overestimate tenfold the degree to which political correctness gave rise to Trump, the signal to noise ratio really is a problem.
Nat Malkus argues that charter schools don't really have a disciplining problem that make them worse than – or look better than – government schools.
We are likely to be debt-free in another year or two, thanks in (relatively small, about 30%) part to government programs like this. It's definitely a way to get doctors to consider doing something they otherwise wouldn't want to do, but there is an economic inefficiency about it (on our end) I don't care for.
Tony You argues that programming doesn't require talent or passion and the myth that it does is a real problem. I think this is true, though it should be said that it requires something an awful lot of people don't have (and in some cases likely can't develop).
In Trumpian fashion, Ivanka used the convention to hawk a dress from her line. Even so, I do actually think it's kind of cool that it's a reasonably affordable dress as far as such dresses go.
The Socialist Party is likely on its way out in France, but they imparted one final blow to try to put things back on track (or, depending on your point of view, screw their own people).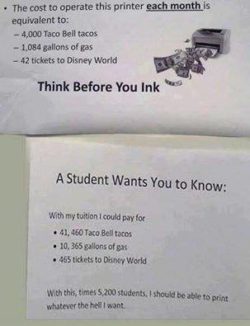 Adam Gurri writes of the hegemony of the backstory. I've become increasingly against the notion that every introduction should be an origin story.
It's kind of funny that Suits has such a liberal following since it's one of few shows that show protagonist guardians for Big Corporations (including oil companies!). I'm also not sure what to make of the fact that Supernatural is higher on both sides than The Big Bang Theory.
Benjamin Wittes offers some advice on whether Justice Department lawyers should stand up to President Trump from within, or fight him from without.
The BitTorrent whack-a-mole game continues, but the feds got themselves a huge hit.
Well crap, there's one potential electoral reform I support possibly out the window. There are a number of things we do that empower the entrenched party structure, and this is definitely one of them.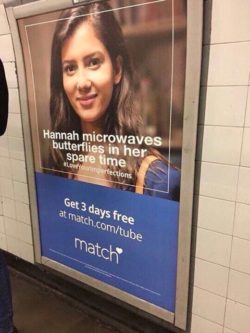 Scott Stanley writes of motivated ambiguity and Jane Austen.
Andrew Flowers looks at the complicated relationship between Spotify, music sales, and piracy.
A new study suggests that at a certain point social admonition may adversely affect smokers. To be fair, that only matters if we consider smokers to be people rather than characters in a morality play – and it's pretty clear where we stand on that.
Also, fat people.
About the Author
If you are interested in subscribing to new post notifications,
please enter your email address on this page.