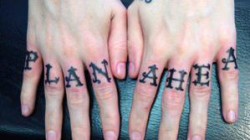 Mental illness… or demonic possession?
Yes.
Holy freakin' crap, what a mess. Given the nature of the error, it seems to me that this is something that should be written off.
Minor League baseball players are barely paid in the five digits, and congress may allow them to be paid less. Minor league sports and their athletes, it turns out, are not very valuable (unless associated with a university).
This strikes me as about right. Yes means yes doesn't just mean changing the threshold for rape, but changing the way young people have sex. It's not just for college campuses, though. It looks like it's going to be up to the courts, in the end.
Well this is a lovely story. So is this. Good job, Dixie. Good work.
I don't mind this, but I'm not going to pretend the fact that it moves the ball in the direction it does isn't significant. The concept of legislative momentum is right there in the story: We should do this because of that previous thing we did.
Lee Drutman argues that we have too many lawyers in politics. It's something conservatives complain about, but maybe it ought to be liberals doing the complaining.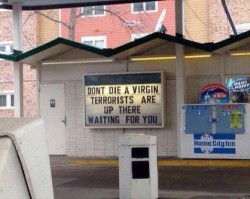 Brookings Institute has discovered the concept of NAM.
A neuroscientist writes of all we don't know about the brain.
If we're looking for habitable words, we should look for orange planets, because that's what Earth used to be.
I've linkied some bad news regarding the adoption of EMR, but here is some good news.
NPR looks at whether it's cost-effective to pay teachers $100,000 a year.
Dennis Perkins writes of his experiences working in the video store industry for 25 years, and watching it die.
About the Author
If you are interested in subscribing to new post notifications,
please enter your email address on this page.