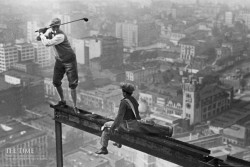 Most mass shooters are white men… until you control for population size.
The Guardian has a pretty fantastic series on the gun problem in the US, and the difficulties that lay ahead of those that want to make headway via gun control.
The notion that the NRA stymies gun control with its deep war chest is still wrong.
Behold, the power of the AR-15.
I am not one to put on my commando gear and yell "BENGHAZIIIIIII!!!!" but the attempt to spread the blame of Benghazi to the preacher and the filmmaker despite knowing that it was a planned terrorist attack is probably the most shameful thing the Obama Administration did during its tenure.
Democrats, meanwhile, don't know what caused Benghazi, but evidently think it's something to do with Trump.
Amy Otto says that the problem with men is that they have too-easy access to boobs.
Just in case you were worried about subprime borrowers getting loans, the government is on top of it. What could go wrong?
Patrick clark looks at baseball stadia and their rather short lifespan. I'm genuinely quite stunned to see that a Sun Belt team is spending over $100m to buy Turner Field and then spend a lot more to transform it for their Sun Belt football team.
Some former FDA commissioners are arguing that the FDA should become an independent (cabinet-level) agency. My view on this is entirely outcome-based. What do they want to be doing that red tape won't allow? What are they being required to do that they wouldn't otherwise?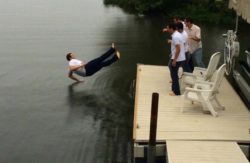 According to one poll, enforcement of the law against unauthorized immigrants seems quite popular across races.
Animations of Kafka, if you're into that sort of thing.
I still think Nielsen is nothing but a scam (Crackpot Theory #2), but the story behind the Mr Nielsen is interesting.
Yes, yes, let's please find a way to turn polution into fuel!
How attention and social cues help us determine facial attractiveness.
About the Author
If you are interested in subscribing to new post notifications,
please enter your email address on this page.