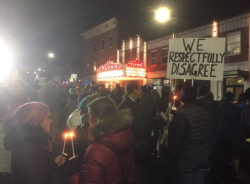 Megan McArdle's post about Brexit is worth a read. I thought of it when I was reading this.
While the University of Texas at Austin seeks diversity through affirmative action, Texas A&M went another route.
Vaping is not just for nicotine. I am increasingly envisioning a future wherein I will be assuring police officers that my vaporizer has marijuana in it and not nicotine so leave me alone.
No, CT May is wrong. Ghostbusters really was a good film, and holds up pretty well.
As Uber and Lyft pull out of Austin, others move in and drunk driving may be going up.
Americans have a love affair with European cities, but in looking for inspiration a couple of urbanists say we should really be looking at Canada.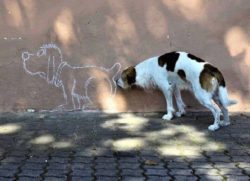 There used to be concern that people were not waiting long enough to find a good made. Now there is concern that they are waiting too long.
Well this is a shock: If you're agreeable, attractive, and clean, you're more likely to get married. The good news is that if you're low in one, you can try to bone up on the other.
Roberto Ferdman interviews Stanford sociologist Michael Rosenfeld about the success of online dating.
The Book of Life has a primer on how to break up with somebody. The "be cruel to be kind" is probably right.
Vaclav Smil argues that advanced economies can't leave manufacturing behind. He seems to be sort of arguing that we can't because manufacturing employment is helpfully labor-inefficient, though.
It really does seem like one of the three most important things about Universal Basic Income is the extent to which we can expect the poor to mind their money carefully… and what we do if they don't.
From the Daily Nebraskan, an interesting article on young people making the transition from home school to college. Also, homeschooling for heathens.
Taking a test? Best dress up.
This is aggressively unsurprising: Professors with more and better career alternatives make more than those without.
About the Author
If you are interested in subscribing to new post notifications,
please enter your email address on this page.