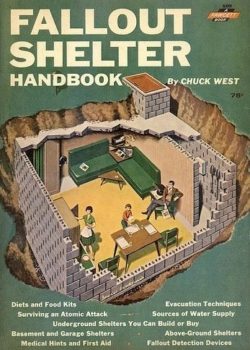 This is an interesting map, but it's weird to say "People at the bottom range of income cannot afford the middle range in housing" and present that as an interesting finding.
The pollster who calls you may know better than you who you're going to vote for.
Wild energy ascendant! Of all renewables, I like wind energy the most because windfarms look cool (only oil refineries look cooler).
David Roberts looks at the persistent gender gap of nuclear power support. Turns out, it's all about science science white male hierachical buzz buzz privilege male effect. Science!
I don't really have an objection to this. Sometimes collisions aren't actually accidents. Sometimes, they aren't even negligent. A while back Jonathan McLeod pointed to a case where they used the A-word in a case that the article itself said, in the previous paragraph, was believed by police to be intentional.
Following up on the Thiel/Gawker story, Pascal-Emmanuel Gobry gives a French perspective, and Marc Randazza falls squarely on Thiel's side.
Here's a look at the fiscal solvency of our states.
Uhhh, I guess vapers will take support wherever we can find it?
Yes, this would be entirely welcome. At least we've got Mitt.
Good news! Venezuela is getting more organized! Wait, not good news at all…
Grady Smith argues that the tension between country music's party-boy style and religion is doing both a disservice. I checked out of the contemporary country scene some time ago, but if the depiction is accurate it's a shame. Many of the best religious songs I ever heard were country, and some of the best country songs religious.
I've seen the first 45 minutes of Frost/Nixon five times (movie day substitute teaching), though I've not yet seen the second half. I wondered why @dick_nixon objected to it so since I thought the characterization of Nixon was on the whole kind of affectionate. Turns out, I needed to see the second half.
A story of conversion to and from the LDS Church.
Paulette Perhach explains the F*** Off Fund.
Among early skeptics of the Hiroshima bombing was Dwight Eisenhower. In fact, it was conservatives who were critical of the Hiroshima bombing.
About the Author
If you are interested in subscribing to new post notifications,
please enter your email address on this page.