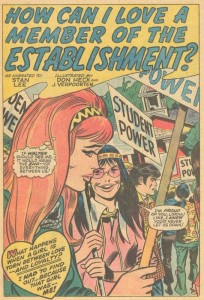 I'm not sure whether the tendency of former French presidents to get indicted is because they demand integrity, are particularly corrupt, or prosecution-as-politics, but is the sort of thing that makes me think it's not so bad that Ford pardoned Nixon.
Of course, Republican governors have a tendency to become subject to very overzealous prosecutors when they plan to run for president, such as Rick Perry, whose charges have been dismissed.
The Trump phenomenon has so many fathers (such as), and is yet an orphan. For my own part, I find fault in my own ideas regarding the party that gave way to Trump, most notably in my dismissal of immigration concerns. On the other hand, it's really not all about immigration.
Clay Shirky explains how political parties have become hosts for independent campaigns.
Attention Gannon! If you're out there. In England and Wales, more babies are being born to women 35 and over than women younger than 25.
Jason Bedrick takes a crack at the study that found poor results from Louisiana's voucher program, arguing that the problem is regulation. Maybe, but the regulations they cite actually seem prudent to me.
As immigrants assimilate and intermarry, it's becoming harder to see the lines and count the people on each side.
Edwin Lyngar is worried that we have become addicted to fear. I agree, and might cite this as an example.
If you want to live to 112, the solution apparently involves chain smoking. Maybe this is why advocates are trying to convince me that my smoking cessation wasn't good for my health.
The EPA says that it has cleaned up after the Gold King Mine disaster, but locals aren't so sure.
Having a child has likely changed my politics in some subtle ways I do not realize, but one overt change is my views on funding PBS, so this makes me happy.
Florida is stepping up enforcement against left-lain snails.
For Sale! The most troubled half of one of our most troubled states.
Well, with all of the babies being born in Utah, I suppose this was bound to happen at some point.
If you're looking to leave the country when Donald Trump becomes president, Nova Scotia may want you!
About the Author
If you are interested in subscribing to new post notifications,
please enter your email address on this page.