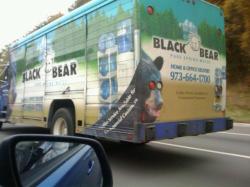 Academia has had a reputation for being of the left for quite some time, but it's become noticeably more stark over the last couple of decades. More from Megan McArdle.
Mukul Devichand considers how Je Suis Charlie changed the world.
Mark Tapson argues that Huckleberry Finn should not be altered to meet modern sensibilities. Relatedly, Colleen Gillard argues that Harry Potter trumps Huck Finn, and that the Brits tell better stores.
Coming soon to SVU Texas: "The kids are turning epinephrine into a powder and snorting it up their nose. They call it episniffing."
The crass amoral partisan and politico in me finds watching the left's grappling with Cologne to be interesting. The other part of me just finds it all too depressing.
On a more optimistic note, here's a piece written by a Syrian refugee and the woman offering refuge.
While I favor using pronouns that people identify with, this strikes me as another argument in favor of a safe gender-neutral pronoun. Also, while I understand the dilemma I'm not sure about the "no tie" thing. Maybe "Tie or dress"?
A man is suing his ex-wife for gender-shaming him on the Memo line of his alimony checks.
Can I figure out some way to blame this story on the TSA?
The US lost some cool buildings in 2015. Many of them were brutalist. A moment of silence, please.
Here's your chance to serve your country and eat free "food."
Craig Mod is moving away from digital books. I… can't really imagine ever going back. I'm mostly looking forward to the day when ebooks start taking advantage of their greater potential. Right now they seem stuck in the land of "books, but digital" instead of what they should be "Interactive web-pages tied along a long, single story."
Philip Cohen writes of pornography and our broken peer review system.
FLDS Leader Warren Jeffs is a real creep, it turns out.
Adoptive father David French explains how adoption is usually preceded by brokenness, explaining some of the daunting statistics on adopted children.
About the Author
If you are interested in subscribing to new post notifications,
please enter your email address on this page.