What can the rest of the country learn from the educational success of Texas and Florida? Uncle Steve isn't buying it.
Isolation rooms: Schools like prisons.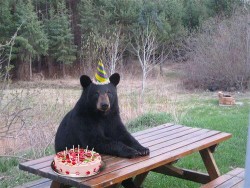 RAND writes about the Department of Education taking another look at Zero Tolerance.
Scott Shackford seeks to set the record straight on Germany's free college.
Ole Miss is now (likely) the only state university that will no longer fly its state flag on campus. Here's hoping that the state changes the flag into something the university will fly proudly.
What happens when the world's driest desert gets some rain? This happens. Wow.
Puerto Rico's solution to its debt problem may be to just stop paying.
This is a pretty heartwarming story.
GNC is accused of spiking their dietary supplements with Russian drugs.
Seduced by a teacher's aide, a British school boy says he was scarred for life.
Waze is a great app, but it does ask you to navigate some pretty difficult maneuvers. Fortunately, this may be coming to an end.
David Kirby believes that SeaWorld needs to be held into account for their role in depleting the orca population. Trumwill-favorite Jonathan Last, who is not exactly an animal rights activist, found himself critical of SeaWorld in 2012 (and 2010).
More money is made from vinyl record sales than ad-supported streaming.
When our moral instincts fail, should we turn to pills and brain zaps?
This article on Texas Instruments' "staggering monopoly" in high school mathematics is interesting, but I can't see through the nostalgia. I never had a TI-8x because my parents got me a Casio, which I am still bitter about to this day. (All of the good games were on the TI.)
About the Author
If you are interested in subscribing to new post notifications,
please enter your email address on this page.