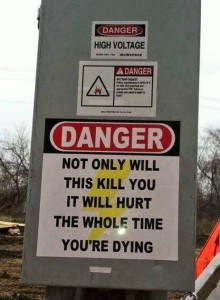 Ellen Wexler at Slate discovers that student loans may be inflating tuition costs.
Diversity in the workplace may boost creativity, but it's exhausting employers. I remember when I was at Mindstorm and a project leader on another group talked about, in the most apologetic manner possible, how difficult it is managing a team compromised of a half-dozen nationalies and religious traditions.
Ben Domenech explains the evangelical appeal of Donald Trump, and Elizabeth Breunig explains how Ted Cruz lost it.
I could see Trump doing this after Tuesday, if he wins by enough.
Uncle Steve pings for names of the anti-Trump third party. Given the speaker and the audience, most suggestions are not complimentary. For my own self, I dig into historical named: New Federalist Party, National Union Party, or Constitutional Union Party.
It is things like this that help make the guns debate no-hold-barred for me.
I didn't leave my home city for college, so I can't imagine going to Germany, but nonetheless it seems like kind of a sweet deal even if the universities are a bit less posh.
If you were raised poor, college doesn't reap the same gains as if you were raised wealthy.
This makes sense: According a new study (PDF), ability grouping raises outcomes in competitive cultures and lowers them in cooperative cultures.
Having a child has likely changed my politics in some subtle ways I do not realize, but one overt change is my views on funding PBS, so this makes me happy.
Florida is stepping up enforcement against left-lain snails.
For Sale! The most troubled half of one of our most troubled states.
Well, with all of the babies being born in Utah, I suppose this was bound to happen at some point.
Ostana, Italy, has welcome a young baby into its community. The first since 1987.
Mental Floss has fifteen facts about Blockbuster, including the whole Alaska thing.
About the Author
If you are interested in subscribing to new post notifications,
please enter your email address on this page.