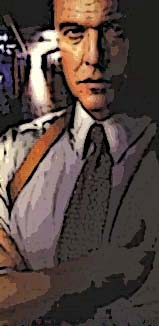 I don't know what possessed me to, but when I was in the eighth grade I took a shop class. Maybe I thought it was an easy grade or maybe I just had some space to fill. I don't know what I expected, but I didn't expect what we got. Neither, did it turn out, did Mr Meeker, fresh out of college and ready to educate young minds.
Meeker had his lesson plan ready. We'd learn all about slide rules and then lessons and tutorials on the equipment. If all went well, somewhere around the halfway point we'd actually be working on said equipment. I don't know what exactly my classmates were expecting, but it wasn't Mr Meeker's lesson plan.
If you'd had a sign up on the room asking for the most unruly, disrespectful, and disruptive students, it surely would have said "Shop Class". I remember the first day looking all around me and being quite shocked at the high concentration of lowlifes, bullies, and ne'er-do-wells. If a single person from that class actually graduated with me five years later, I couldn't tell you who they were. Sure, sometimes people move away or whatever, but I would be surprised in half the people in that class graduated at all and I suspect of those that did graduate far more than not did so from the alternative high school.
I heard that as far as the shop classes went, we were not even the worst.
Adding flame to the fire was Meeker's lesson plan, which gave these unruly kids no outlet for all of their energy. One would expect that they were there to use saws and flames and all manner of exciting tools. They were not there to take pop quizzes on measurement conversions.
Most of the first six weeks of that class was a blur. I went to middle school in a lower-middle class school who'd had most of the wealthier kids plucked out and taken to the new school and by that point most of the smart (and thus well-behaved) kids were in honors classes. On top of that, we were all aged 12-14 or so. So I was used to crazy. I was used to the Lord of the Flies and all that.
This was something different. This was kids bringing bug spray to school and then creating a virtual flamethrower with the flametorch. This was kids brazenly hitting other kids with plywood. Kids karate-chopping wood. Slapping the desk with a ruler just to see how loud they could make it. Kids' lighting other kids' schoolbags on fire.
At first Meeker tried to control the madness. He would tell the class to quiet down and sit down. He said "Don't make me say it again" fifteen times one class period (plus two or three times before I actually started my count). After a couple weeks he ditched the lesson plan and decided to show people how exactly to use the grinder that Marc Eldridge was using on Kerry Fenwick's math book… but when he'd take over the grinder for a demonstration, people just walked away moved on to the flametorch.
After a couple of weeks, Meeker just locked himself in his office and let the madness reign. Somewhere around the fifth week he was absent. Rumor was that he checked himself into a mental health clinic. The sixth week (or so) he came back. Three days later he quit.
After that we were stuck in an unused classroom with a different substitute teacher each day. At first the subs went off a lesson plan, but it was really kind of pointless because most of the textbooks had been burned to char or grounded up to bits. The only reason I still had mine was that I refused to actually bring books to that class anymore after I had to spend a whole period simply trying to protect my bag from the nuclear incinerator or whatever else they wanted to do with it.
The rumors about the shop class spread and the new subs started coming in wearing their full protective gear. Okay, that's an exaggeration, but they stopped trying to teach. Then they stopped actually showing up. After only a few weeks, Vice Principal Davis himself was having to teach the class. After a couple days, he stopped trying to teach it, too. He made a deal with us that we could do whatever we wanted as long as we stayed in our seats. Kids made a point of bringing large objects with which to swat and poke one another. Davis just sad there and worked on his paperwork.
Finally at about the twelve-week point, he'd managed to find us a new teacher, Mr Kohl. The first day of class he said that he was going to appoint a Class Leader from our ranks and that whoever the best and best behaved student was would get the honor. From the second he mentioned, I knew that giant target was going to end up painted on my back.
Once again, though, things didn't turn out quite as expected. Kohl was a former military man and he had apparently been fully briefed on the class. In just a couple of days he did what Meeker, Davis, and countless substitutes could never do. He got everyone in line. The first person that cracked a joke got shut in one of the walk-in-closet-sized rooms on the side of the lab. One kid made a physically threatening gesture and was literally pushed onto his ass. The kid complained, but Kohl simply said that the students had thrown out all the rules out so they couldn't hide behind them now.
I don't know how Kohl got away with it. Maybe most of the trouble-makers came from families that were too broken to care. Maybe the VP Davis and the Principal simply ignored parental complaints since they knew the score. Whatever the case, in the last six weeks or so of that class, we actually had class.
About the Author
If you are interested in subscribing to new post notifications,
please enter your email address on this page.